In Memory
Steve Bandis VIEW PROFILE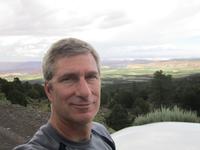 From Lee Stout's Link:
Steven Douglas Bandis; loving son, husband, father, and grandfather passed away surrounded by his loving family on January 5, 2017 after a courageous battle with lymphoma cancer.
Steve was born on December 19, 1960 to Doug and Mary Bandis in San Diego, California. He spent his childhood racing BMX bikes and riding unicycles in parades. At age 18 he joined the Church of Jesus Christ of Latter Day Saints and served a full-time mission in Independence, Missouri. Steve married the absolute love of his life Debbie, they have three wonderful sons and two perfect grandkids.
He graduated from BYU in Mechanical Engineering and pursued his career with Envirotech Pump Systems, Sorenson Medical, Varian Medical Catheder Connections, and Provo Craft. Designing assorted large sewer pumps, pain pumps, x-ray panels, dual caps for IVs' and the Cricut craft cutting machines. All of which he enjoyed being a part of the designs during each phase of his career.
Everything that Steve did was on his own terms and he lived life to the fullest. His outdoor adventures, included: camping, fishing, scouting, scuba diving and more. One of his favorites was riding and racing dirt bikes. He won trophies and awards in the over 50 (Buzzards) class. After a few too many accidents his bikes were "retired". That legacy lives on because of all the time he spent teaching his sons Danny, Chad and Adam and now his young grandson Hayden, to ride.
Steve never did anything half way. He always went above and beyond in his church callings and was a great teacher and example to his family. He was very innovative in his thinking. This made him very successful in his career and as a handyman. If there was anything that needed doing he was willing and ready to serve family or friends. He lived to serve, and many people were recipients of his love and service. He served the Lord in many church positions where he expressed his testimony in the dedication he put into each calling. His service extended in the Oquirrh Mountain Temple where he loved serving for many years as an ordinance worker.
Steve is now with his mom Mary Lou Bagwell and his sweet son Nathan Steven Bandis. They are watching over those loved ones still on Earth: His sweet wife Debbie, his sons Danny (Kasey), Chad, and Adam, his grandkids Hayden and Emery, his dad Doug (Bonnie) and sister Teri (John) Marti.
Click here to see Steve's last Profile entry.