GOING TO THE REUNION in 2018?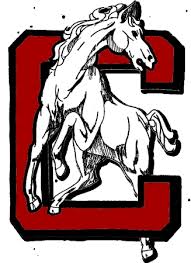 Can you believe its been nearly 40 years?
Teri Yeakle will begin taking monies for the reunion beginning on April 1, 2018.
The reunion will take place over 3 days,from July 27-29, 2018 at Carlton Oaks Country Club. They only have 42 rooms and 7 bungalows available for reservations in case you plan to stay there. There is a Crawford discount; please note that the code is C40. Contact them directly at 619-448-4242 or online at www.carltonoaksgolf.com
What we need from you are the following questions answered:
Are you coming? and is this a certainty with more than 70% yes?
we also need to know
How many people are in your party, 1 or 2?
Please note this is NOT a venue for young children.
You must be a member to submit this survey. If you are a member please log in first. You can't submit this form until you've logged in.
* Answer Required

1)
* I am coming to the reunion




Please only answer in one box.
2)
* Number in your party?



| | |
| --- | --- |
| | One (1) for sure! is coming |

| | |
| --- | --- |
| | two (2) for sure! are coming |

| | |
| --- | --- |
| | At least one, but still unsure of the "better half". Up in the air. |

| | |
| --- | --- |
| | No, I wish I could make it but I can't. |




We are assuming you and/or your significant other. Please use only one answer
| | |
| --- | --- |
| 3) | * If we had our "druthers", what and where would you like to see the reunion? |